Cosy and Spacious! Modern rooms with Ambient Lighting, Plush mattress, Air-Conditioning, High Speed WiFi, LED/LCD TV with HD Satellite TV, Hot Water for Showers, Drinking Water Hot/Cold, Wardrobe, Luggage Rack, Marble Floors and High Ceiling to mention a few amenities.
Close to the Lakes and very easily accessible main road with bustling shops, restaurants and transport.
Below are the pictures of each of the two bedrooms you would be provided during your stay with us and the availability chart.
Please click on the images for a larger view.
List of Complimentary Amenities
Book this room today and reserve your spot!
We would urge you to make a booking early as our prices are low and amenities being high, the place gets booked really quickly.
Click for Contact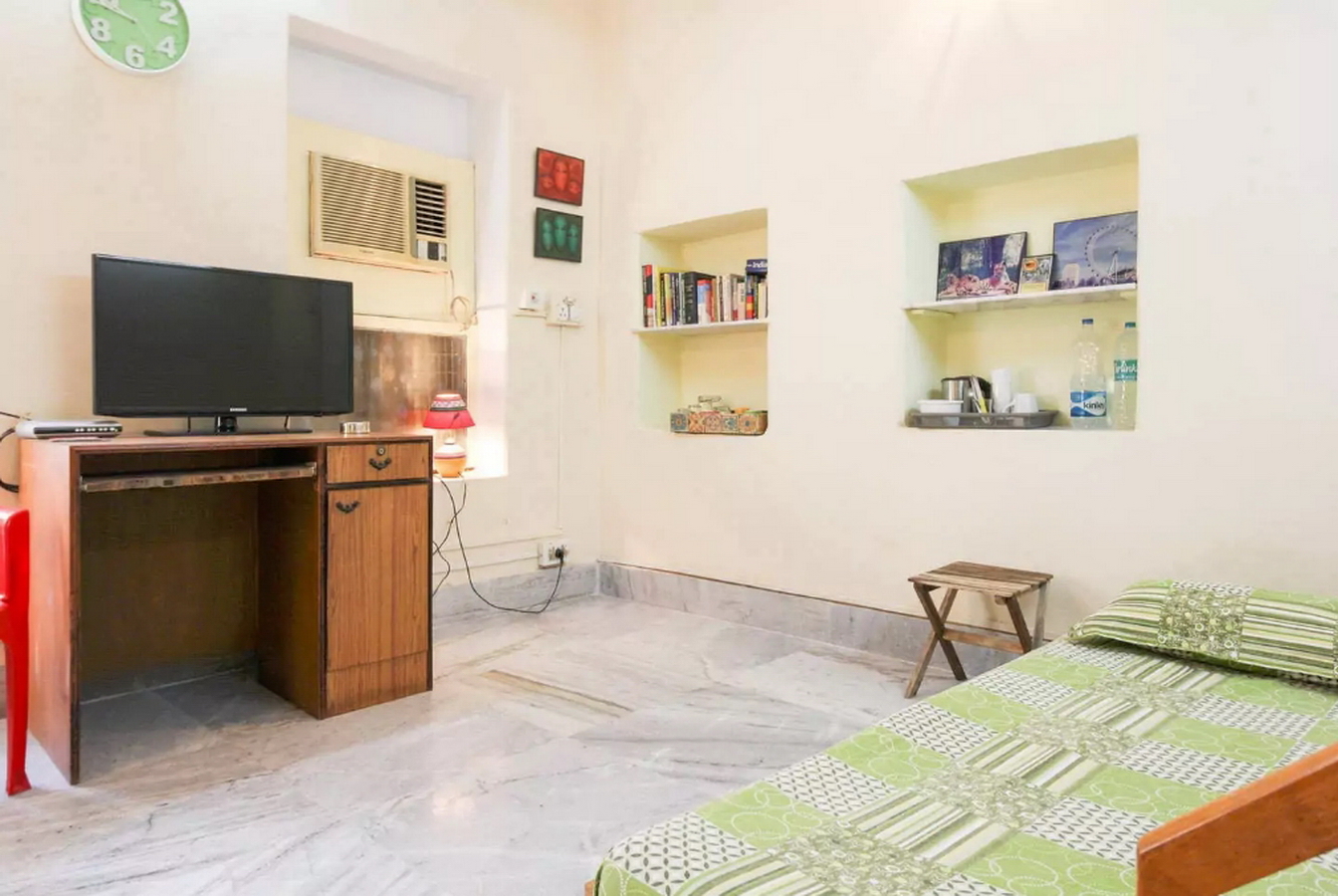 Kabir Room
Spacious, Queen Bed, 40" LCD TV, Work-Ready, Hot & Chilled Water Dispenser and More!
@ Rs. 850 per day*.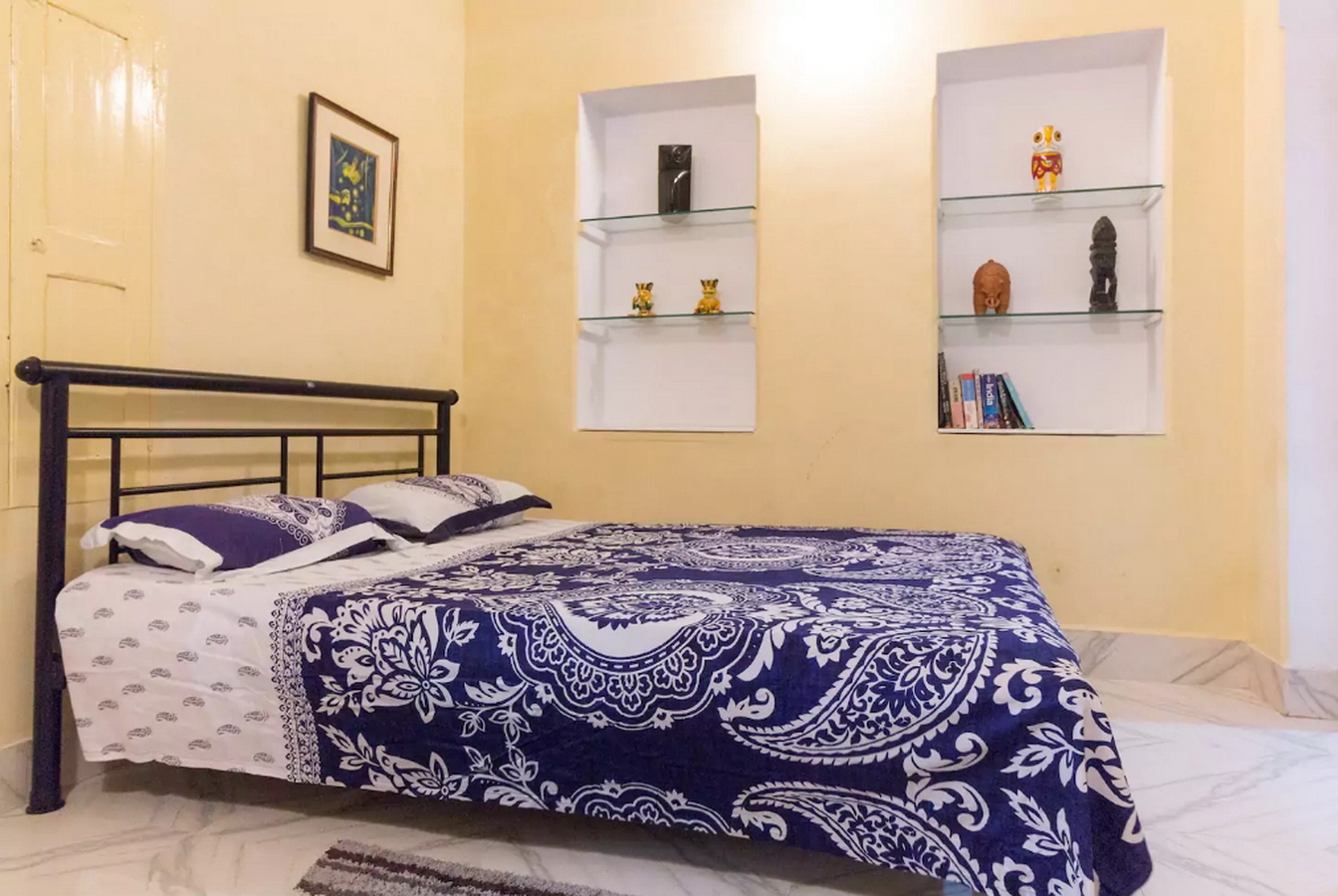 Arjun Room
Peaceful, Queen Bed, Microwave, Refrigerator, LED TV - HD Channels and More!
@ Rs. 990 per day*.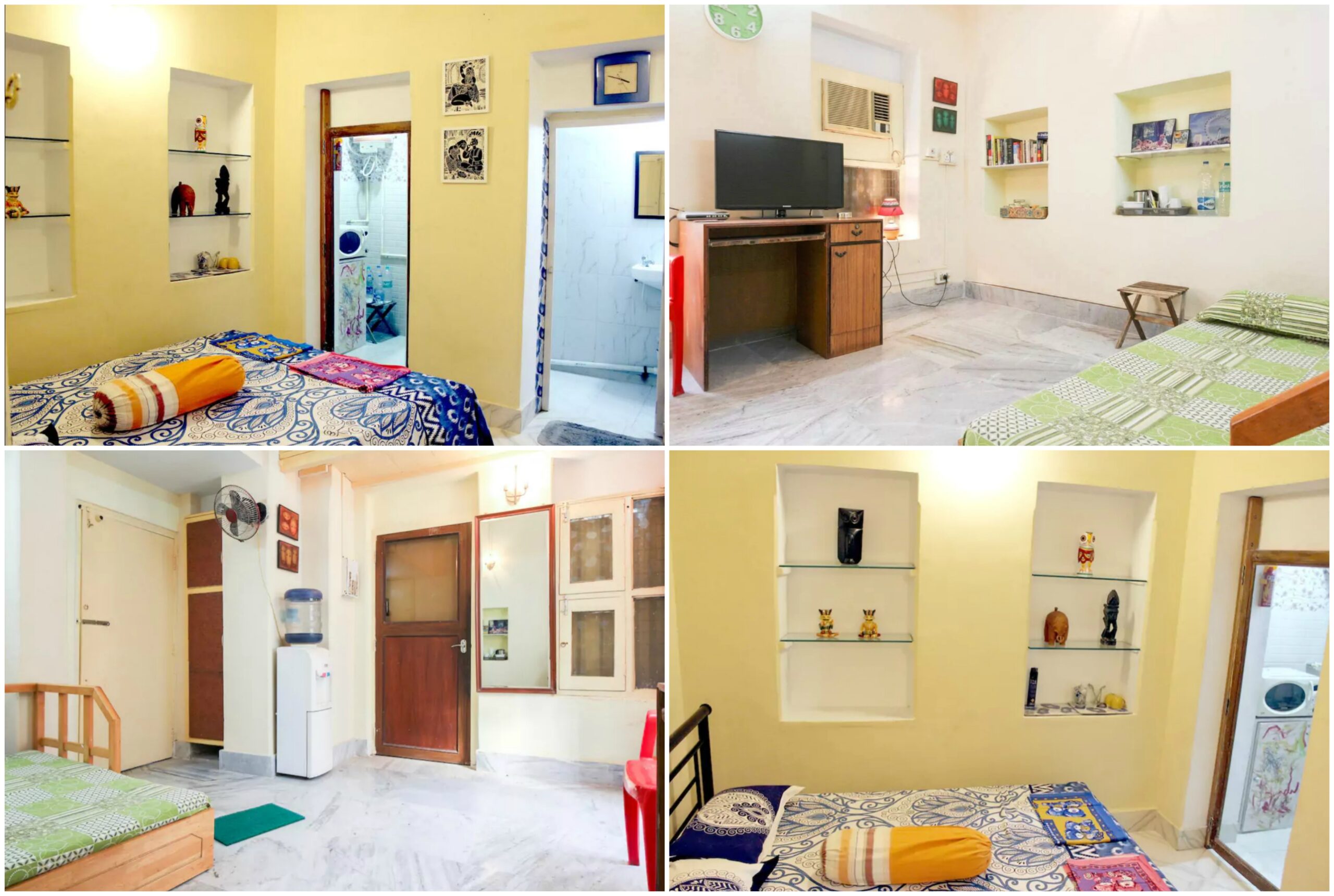 Arjun Kabir Suite
Sleeps 5, Get All the Amazing Amenities of Both Rooms in One!
@ Rs. 1,799 per day*.