About The Cornfield Retreat
The People that make it Happen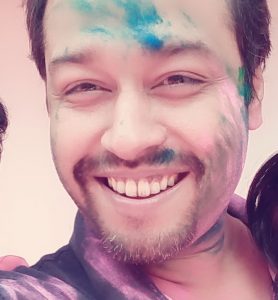 Jojo, Owner
Welcome to Kolkata Home Stay @ The Cornfield Retreat BnB!
I'm Jojo, your host and point of contact during your stay. At my home, I believe that hospitality goes beyond providing a comfortable bed. It's a mindset—a willingness to share my space and connect with people from around the world. I love pushing the boundaries of trust by opening up my home to strangers and spending time with them. Words can't fully capture the exhilarating experience, but I invite you to experience it for yourself.
Having traveled extensively and met incredible individuals, I've learned the value of giving back and assisting fellow travelers. Over the past 5 years, I've had the pleasure of hosting more than 1400 people from 48 countries. It has been a fulfilling journey, both for me and my guests. If you're curious, feel free to browse through my photos to catch a glimpse of the fun we've had.
I'm eager to meet new people, exchange cultures, thoughts, and ideas whenever possible. It would be my pleasure to host you and ensure you have a wonderful stay. If you'd like to know a bit about me, I have a diverse range of interests, including animals, nature, photography (although I'm not an expert), motorcycling, bicycling, airplanes, trains, and video games (particularly flying and racing). There's so much more I enjoy, like spending quality time at home, meeting people, savoring good food, watching movies, listening to music, and sharing laughter with friends. I'm also a doting father to my son and a dog lover.
While I've explored 21 states within my vast country, India, there's still so much to discover, even within my own city. As Saint Augustine wisely said, "The world is a book, and those who do not travel read only one page."
About The Cornfield Retreat:
Since 2015, The Cornfield Retreat has been a home away from home for travelers. Situated in a posh area of Kolkata, we offer a wide range of amenities to ensure your stay is pleasant and peaceful. If you'd like more personalized information, please visit our About Us page.
Feel free to get in touch with us at any time!