About the People that make it Happen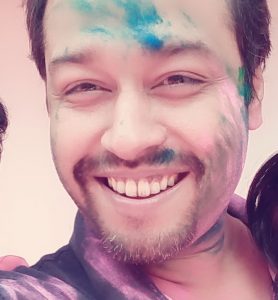 Jojo, Owner
I am Jojo. I am your host and your go-to contact should you ever feel the need to stay at my place or need any sort of help / information about my city. I believe that hospitality is more than just a bed to sleep on. It's a state of mind. To me, it's about that mentality of giving that space to people all over the world where they feel they share their lives with me.

It's about exploring and pushing those boundaries of trust even further by even opening up my home to strangers from all over the world and spending time with them. I cannot describe the exhilarating experience in words unless one does it for themselves.

I have travelled quite extensively and have met some amazing people and through my experiences I have learned to give back and help out any traveller in need.

As of January, 2021, I've been a host for over 5 years now and have hosted over 1400 people from about 48 countries and have enjoyed every moment of my 'hosting career' (if you will) and so have they. Therefore, I am more than certain you would enjoy your stay at my property.

You may check out my photos if you're interested to take a peek at the kind of fun I've had doing so. I look forward to meeting new people and sharing cultures, thoughts and ideas as and where possible. I do look forward to meeting you as well and definitely hosting you.

If you might be interested to know about me, I love Animals, Nature, Photography (though I am not an expert at all), Motorcycling, Bicycling, Aeroplanes, trains, Video Games (Flying, Racing) and way too many things to list out here.

I also love spending time at home and meeting people as well. I love travelling (though I don't get much time to do that). I love good food and watching movies, music and hanging out with friends, playing with my son and my dog and enjoying a good laugh.

I have visited 21 states in India that amounts to about 60% of my really big country, though I have oodles to discover even about my own city! "The world is a book, and those who do not travel read only one page." – Saint Augustine.